If you reach the ocean, take a left; if you reach the marina, take a right; if you still can´t find us, call a taxi (956-840085)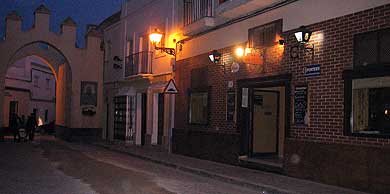 We are located in the old town section of Rota, ten meters from the "Arco de Regla", 100 meters from the beach and 250 m. from the Hotel Duque de Najera. Our address is 5, Higuereta street.
Location Map
Quickest Route From Base
Please come back and visit us soon!!